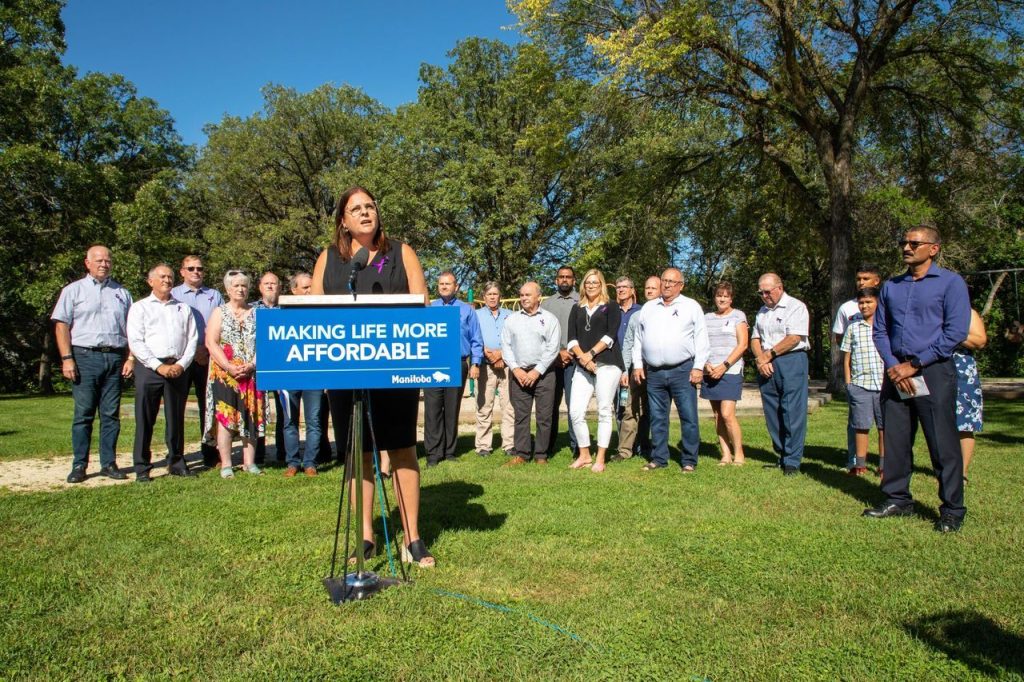 Making Life More Affordable for Families
Inflation impacts us all, and our PC Government is committed to helping Manitobans combat rising costs with our new $87-million Family Affordability Package. This includes programs to help families with children, low-income seniors, and Manitobans in need the most.
Families with a household income below $175,000 will be receiving an affordability cheque of $250 with an extra $200 for each additional child. We estimate that 145,000 families with around 282,000 children will enjoy the approximately $63 million in benefits.
We understand that low-income seniors are also struggling with rising costs, which is why seniors with less than $40,000 in family incomes will receive a $300 affordability cheque. This $16 million initiative will help around 52,500 senior households living on fixed incomes.
We are also increasing basic needs rates for Employment and Income Assistance (EIA) starting in October, 2022. This means that EIA general assistance clients will receive an additional $50 a month while all EIA disability clients will receive an additional $25 per household each month.
Our government has also made important tax relief measures through Budget 2022, including $10/day child care by 2023, phasing out education property taxes (avg $600 per household this year!), introducing the new $525 renters tax credit and lowering vehicle registration fees.
To learn more, please visit:
manitoba.ca/familyaffordability
✓ Avg $500 Education Property Tax rebate
✓ Affordability cheques for families
✓ Affordability cheques for seniors
Three New Agreements for Hip and Knee Surgeries
Our PC Government remains committed to addressing surgical wait-lists, and this past month the Diagnostic and Surgical Recovery Task Force announced three new agreements with other jurisdictions to shorten wait times and help connect more patients with orthopedic surgeries.
A pilot project will begin with Big Thunder Orthopedic Associates in northwestern Ontario with select patients. Eventually, this program will expand to provide care to as many as 20 to 30 Manitobans per month.
Our province also continues agreements with Sanford Health in North Dakota, which has already provided spinal surgeries to 28 patients in recent months. It is expected that up to 10 patients per month will receive hip or knee surgeries at the location. We expect 125 procedures to be completed this year, and 250 by 2023-24.
The final agreement has been signed with the Cleveland Clinic in Cleveland, Ohio for hip surgeries. This will launch this month with 100 people expected to receive care this year and 200 next year.
While we continue to shore up capacity in Manitoba, it is integral that we exercise all options to help patients stop waiting and start living.
Funding More Accessibility Projects in Manitoba
This past month, Families Minister Rochelle Squires and our PC Government were proud to announce $756,000 in funding to support accessibility projects across Manitoba.
Through the Manitoba Accessibility Fund (MAF), we are providing 30 organizations across the province with the funding they need to undertake projects promoting accessibility and removing barriers for people with disabilities.
A total of 30 organizations across Manitoba will be provided with funding.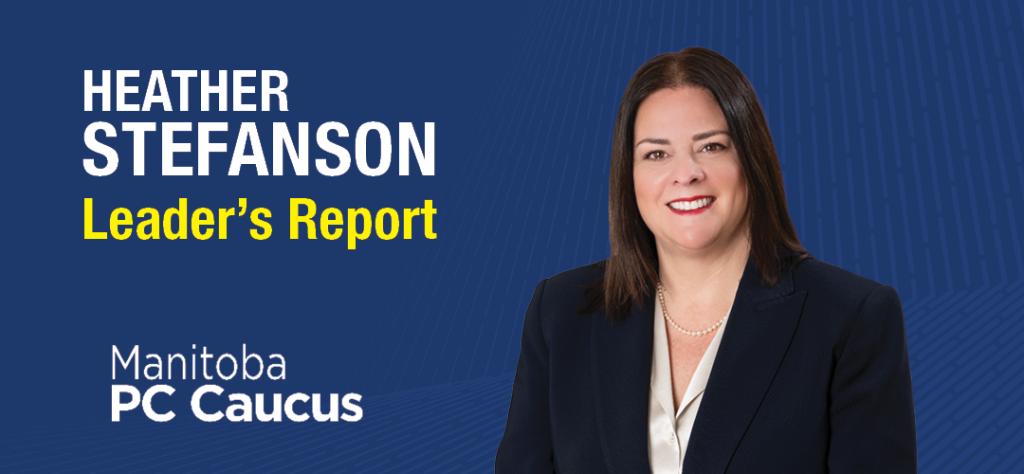 Heather Stefanson: Leader's Report
It's been a great Manitoba summer, and our PC team has been hard at work for Manitobans.
This month, I was proud to unveil a new $87-million family affordability package. This means that families with one child will receive a one-time cheque of $250, and another $200 for each additional child. It also means that seniors with lower incomes will receive a cheque of $300.
We're doing this to ensure those who need it most get affordability relief now. I also once again called on Justin Trudeau to immediately halt the carbon tax and stop the NDP-Liberal coalition's plan to reduce nutrient input for farmers – which would make groceries even more expensive.
We continue to strengthen health care with the guidance and direction of the Diagnostic and Surgical Recovery Task Force. This team of professionals has made great progress over the past few months, and they continue working to make a stronger health care system now and into the future.
Strengthening healthcare and making life more affordable remain our top priorities, and you can be assured that we will continue advancing those goals as we head into the legislative session this fall.
Heather Stefanson
Leader of the PC Party