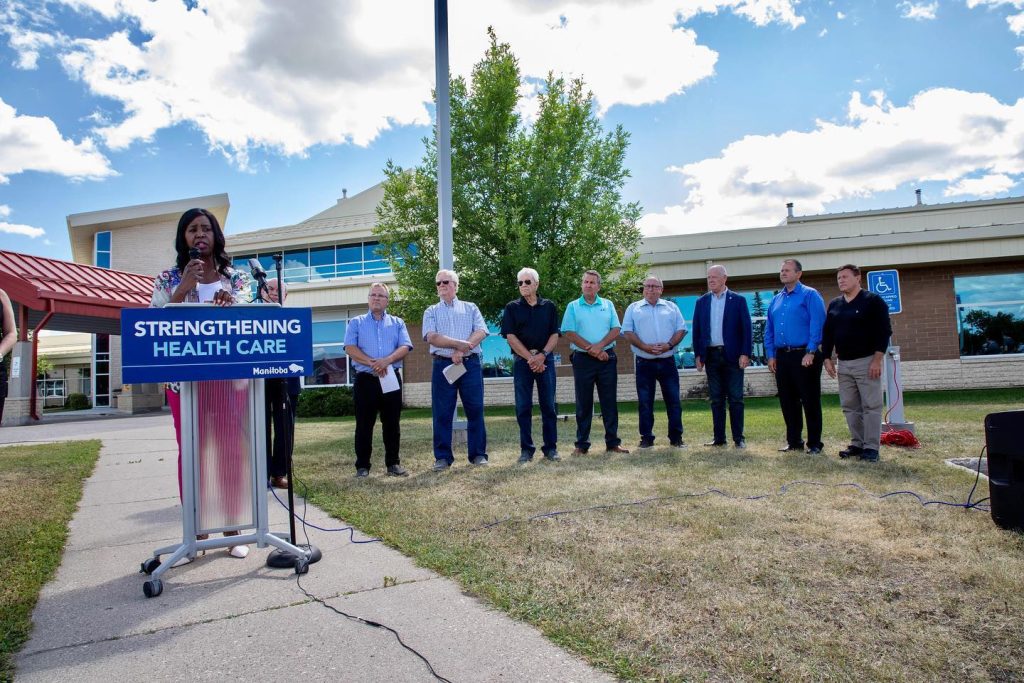 $2 Million for New CT Scanner in Swan Valley
Our PC Government remains committed to strengthening our healthcare system, and this month we announced a $2 million investment in a new CT scanner for the Swan Valley Health Centre.
This investment will not only benefit Swan Valley, but surrounding communities as well as it provides a close-to-home service to over 14,000 Manitobans in the region for years to come as many are forced to travel to Dauphin, Brandon or
Winnipeg for these services.
This funding supports more than $1 million raised by the Town of Swan River and surrounding communities for the purchase, installation and renovation of space for the scanner.
Swan River MLA Rick Wowchuk spent much time advocating for the installation of a CT Scanner in the area and our government delivered with over $2 million in funding.
Our PC Government will continue making important investments in our healthcare system to bring Manitoban's the services they need.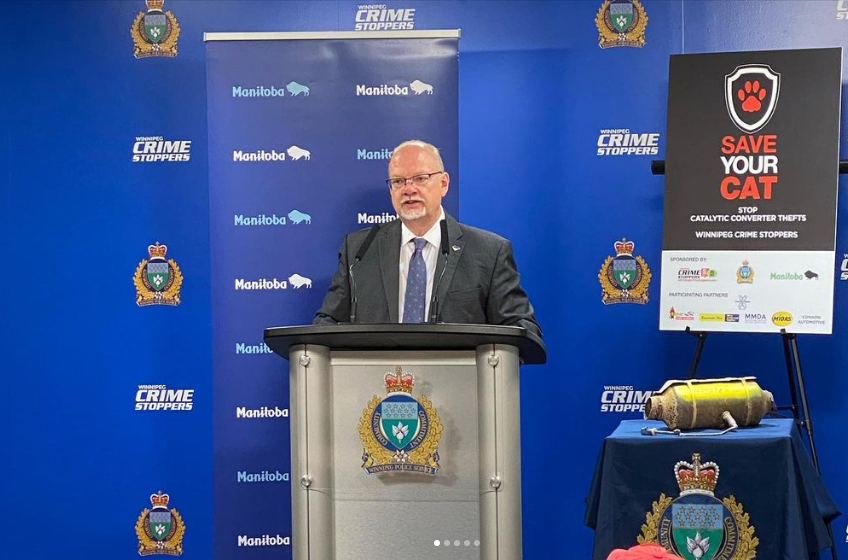 Scrap Metal Act Will Protect Manitobans
Our PC Government is cracking down on metal theft.
That's why we passed and proclaimed the new Scrap Metal Act to reduce catalytic converter thefts in the province. This bill requires scrap metal dealers to record and keep copies of their records for two years, and to provide them to law enforcement when requested.
Dealers will also no longer be able to pay cash for transactions over $50 to help better regulate sales, and ensure that metal trading as a result of theft is significantly reduced.
We thank Manitoba metal dealers for their cooperation as we continue working towards new solutions to reduce crime in Manitoba.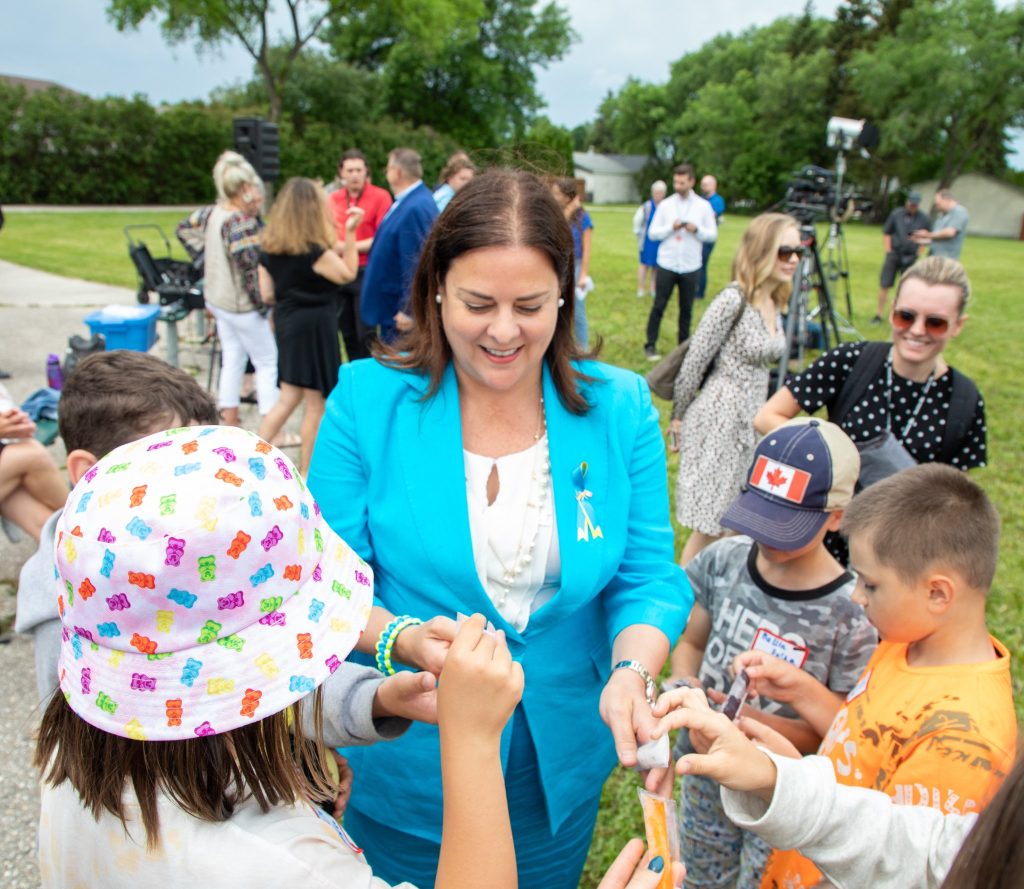 Standing Up to Fed's Fertilizer Reduction Mandate
Our PC Government is standing up to the NDP-Liberal coalition's fertilizer reduction mandate, which will severely impact Manitoban farmers, reduce crop output and threaten our food supply.
Premier Heather Stefanson wrote to Prime Minister Trudeau urging his government to reconsider this harmful policy. We stand united with many other prairie provinces against this policy, which could force a 20% reduction in nutrient input for producers.
It's also worth noting that our province was the first prairie province to complete the 4R memorandum, which is a long-standing approach to nutrient use that ensures they are being used on the right source, at the right rate, in the right place, and at the right time. Manitoba exported more than $7.7 billion in commodities globally last year. Manitoba farmers will be unable to feed the world without the proper, responsible use of nutrients.
Our government will continue to stand up for producers while balancing environmental sustainability together.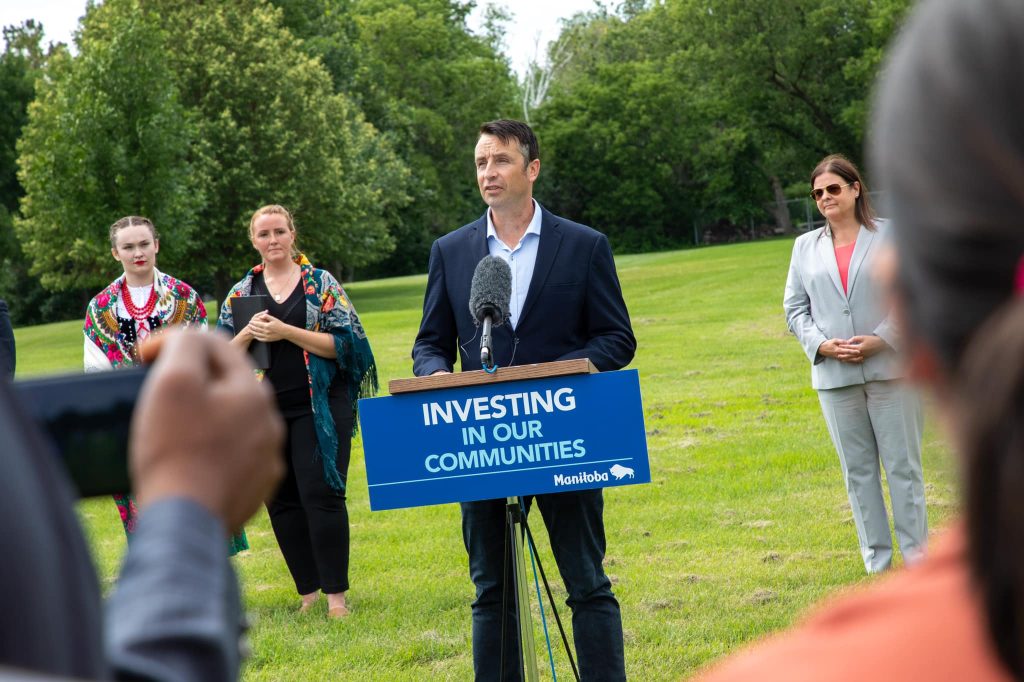 $100 Million for Community Spaces
Earlier this month our PC Government unveiled our new Arts, Culture and Sport in Community (ACSC) fund that will provide grants to support arts, culture and amateur sports sectors in Manitoba.
Over the next three years, up to $100 million in funding will support large and small capital projects, community celebrations and special initiatives.
This means more Manitobans will be able to enjoy community infrastructure, programs and services. This fund will focus largely on encouraging the creation of new amateur sport clubs and community centers while enhancing other capital projects, community celebrations and initiatives.
Our PC Government remains committed to preserving and enhancing sports, arts and culture
in our communities and will continue to invest in our communities.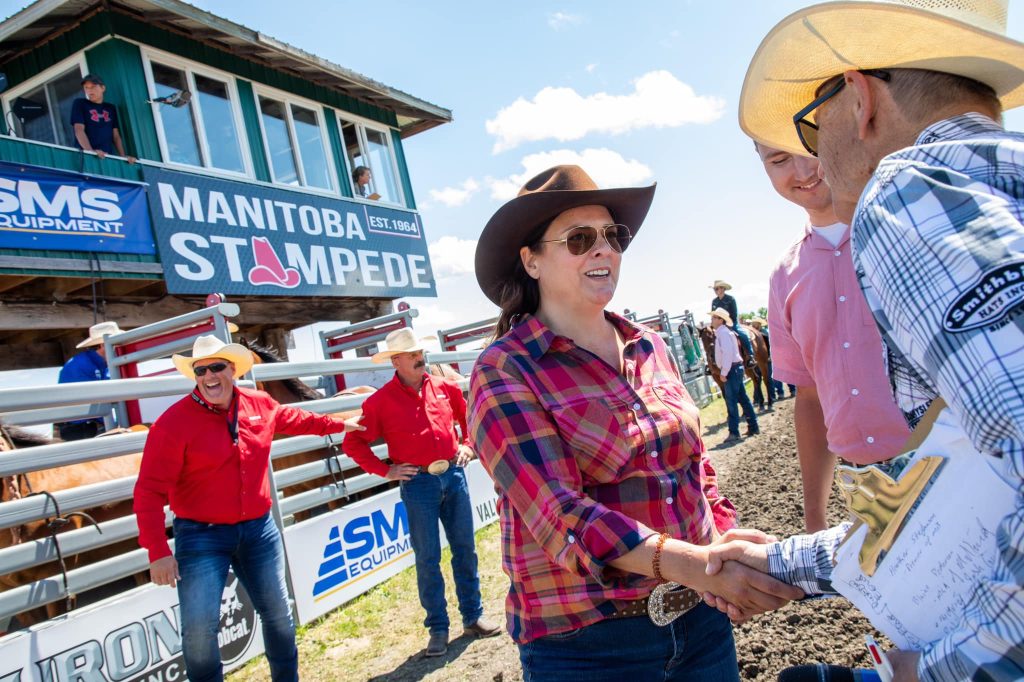 In the Community
Summer is here and Premier Heather Stefanson and our PC Caucus are out supporting a multitude of community events, many of which haven't taken place for nearly two years. Whether it's a local parade, event, or festival, our caucus is thrilled to be out and listening to Manitobans. It's
in these places that we get to hear Manitobans' concerns from a grassroots level.
If you see a PC MLA at a community event near you, say hello! We would always love to hear from you.